I first started surfing at the age of 4 on my dad's Gee Force board (shaped by Graham Smith), in Durban.
I'm Thomas Dixon-Smith. I am 18 years old. I was born in Durban, South Africa and at the age of 7, I moved to New Zealand with my family. As a kid my dad would push me into waves every weekend and we would spend hours at the beach surfing. I've always loved surfing and can't imagine my life without it.
Now, I make my home between New Zealand and the Mentawai Islands. My goal is to compete full time on the World Qualifying Series and one day get onto the World Championship Tour. This year was my last year of school which I did through online schooling while I also worked as a surf guide.
The Mentawai Islands has been a great place for me to train. It introduced me to a huge variety of waves and some significantly powerful waves too.
I've competed in many grom comps, and I competed at national levels in New Zealand. This year, for the first time, I competed at a couple of international competitions as a feeler for next year.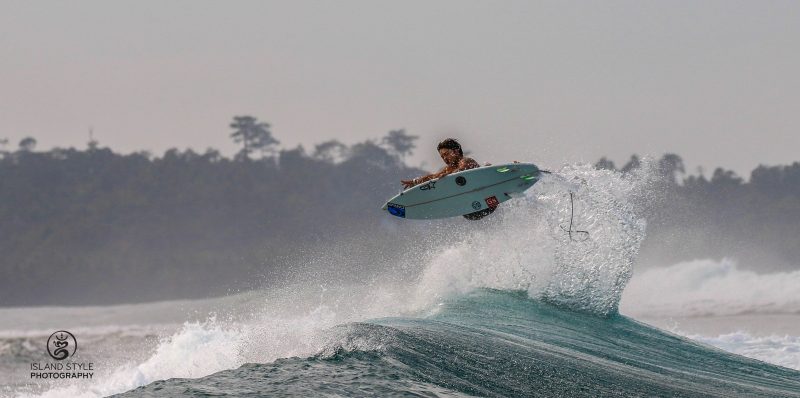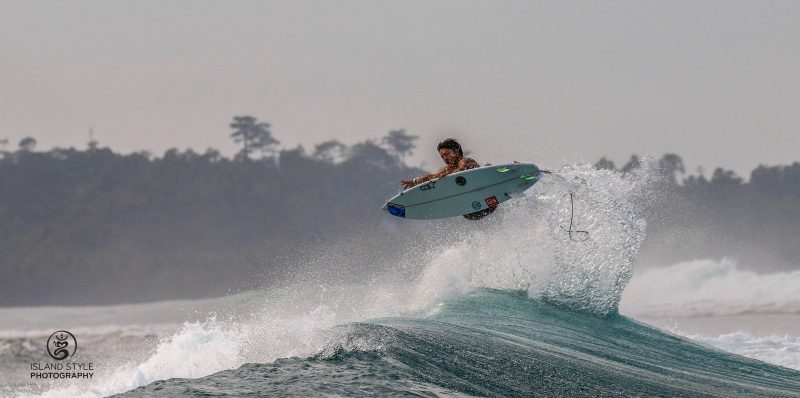 Landing a sponsor with Graham Smith Surfboards made a significant difference in my training and surfing. Graham's sponsorship gave me the opportunity to test so many different surfboards until I found what suited my style of surfing. I've tested these boards in so many varied conditions, fat waves, fast waves, barrels and some heaving gnarly waves. Without doubt, I can highly recommend Graham Smith surfboards to anyone! My favourite model is the …. Well, I can't choose one. I love them all.
In my quiver of boards I have a 5'9 Jedi (for long carving walls) , a 5'8 Hookit (for smaller fun waves up to 6ft), a 5'10 Y-Gen (for hollow waves) and a 6'0 Oxide (on anything over 8ft). All these boards perform at their peak on these waves!
I can't thank Graham enough for getting me onto his boards and for supporting my surfing. If you want amazing surfboards… get yourself onto Gee!!